Posted on 18/12/2019 by Purple Lai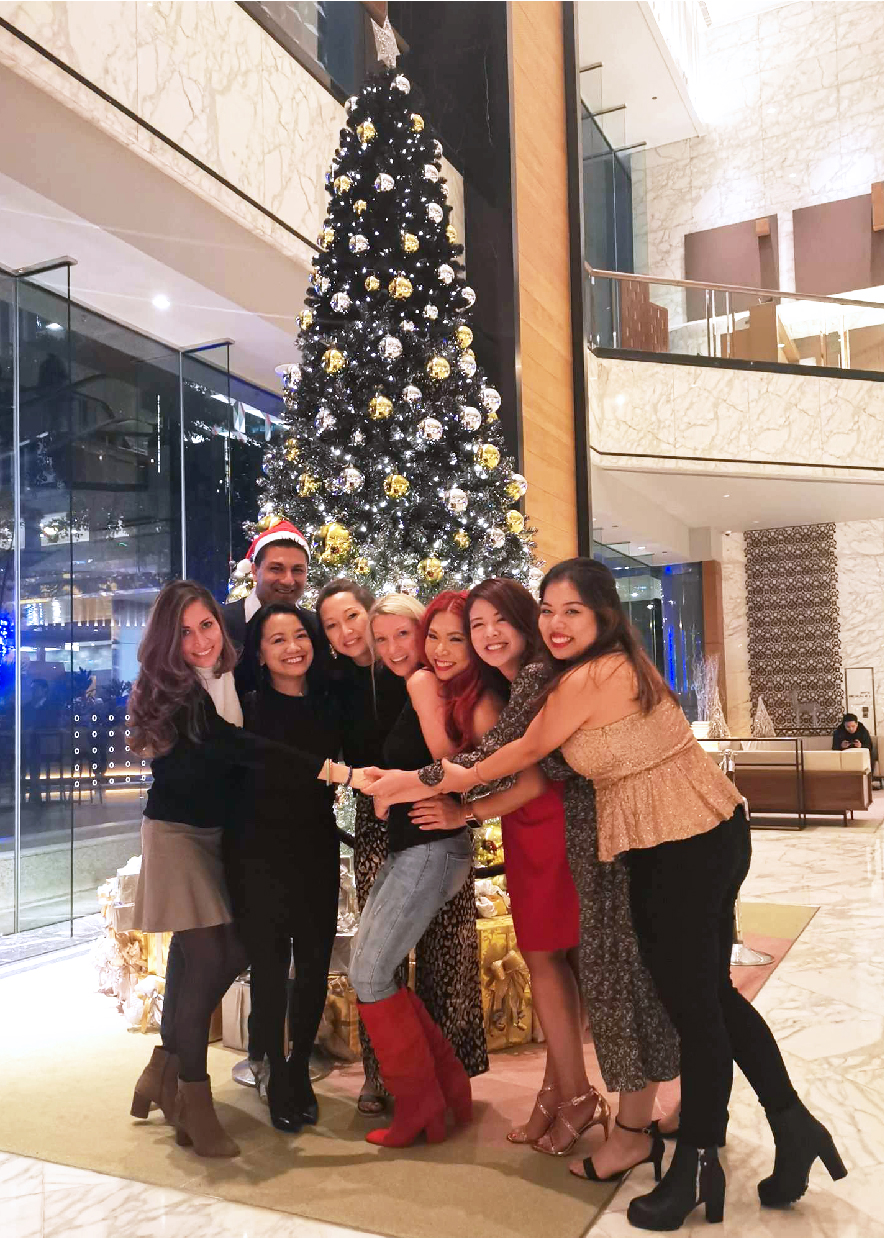 We spend nearly half of our lifetime at work. The right career will help you to lead a happy and fulfilling life, the wrong job can leave you feeling frustrated and you will find your problems overflowing into your personal life. It's important to find your career fit so you can prosper at work and home.
I know what it feels like to be in the wrong role and to not look forward to work. Now, I proudly tell everyone that I've found the right job, I have been at Charlotte Frank for more than three years and I can see myself working here for years to come. Here are a few signs that let me know I had found my career fit:
1. Looking forward to Monday
I used to have that sinking feeling on Sunday nights because the weekend had come to an end. However, come Sunday night I don't feel anxious or stressed anymore, now I love Mondays and am excited to get back to work and I look forward to seeing my colleagues again.
2. Time flies at work
If you are in the wrong job, you will probably find yourself clock watching and waiting until you can leave the office to do something enjoyable. Time passes by slowly when you're not enjoying your work. However, I love my job which motivates me to focus on my work without tracking the time. They say that time flies when you're having fun.
3. Ideal work environment
I truly believe that people are happier and more productive when they enjoy the space that they work in. Our office is open plan with plenty of natural sunlight and amazing views over Hong Kong, I love working here as I feel like I am working at home every day. Try to create a nice atmosphere by making your workspace comfortable and adding personal touches.
4. Good relationships with colleagues
We spend a lot of time with our work colleagues, so relationships can positively or negatively affect our work performance and job satisfaction. I am blessed to have a group of supportive colleagues at Charlotte Frank; they care about me as a person and about my professional growth, so they are more like family. If you are able to take some time to develop friendships at work, you will create a support network that will positively impact your work ethic and environment.
5. Love what you do
I love my job! As an Associate Consultant I get to meet lots of people. I enjoy connecting with my candidates, getting to know them and then helping them make a positive career change, which I then see impacting their life. Some candidates might be reticent to my advice at first, but as an outsider looking in, I am able to take a holistic approach and help my candidates find the job that fits them. It is extremely rewarding to then see the positive impact this has. If you enjoy your work, the excitement and satisfaction you receive feeds your energy. This will keep you happy and motivated, stretching into all areas of your life.
Purple joined Charlotte Frank in 2016 to provide all-around support and assistance to the Managing Director and has since progressed to Associate Consultant. She now focuses on business support recruitment for the retail, F&B and hospitality sectors. With her background in hospitality and administration, she brings a wide range of diverse experience, passion and enthusiasm to her role. You can get in touch with Purple at pl@charlottefrank.com