Posted on 26/01/2021 by Helen Corke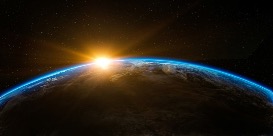 As this year begins there is a huge rush of hope and excitement to make it better than the last. For many people 2020 served as a catalyst for enormous change, both personally and professionally, and highlighted the rightful importance of family and health above the more materialistic and superficial of our aspirations. I genuinely believe that we are now on the brink of a very special time for humanity. Although we are still a while away from fully healing from all the upheaval and challenges thrown at us, I am certain that the sunshine is now creeping back in and I am ready, waiting open armed, to welcome it back. For our business 2020 was extremely testing, but in any new year we have the chance to start afresh and use that positive energy to refocus and assess our hopes for a shiny new future.
In order to make the most of any market bounce you have to be in the right frame of mind and you must be prepared with a clear vision of what you want to achieve. I find it helpful in any new year to ask myself a few probing questions. I hope the following ones will guide you to focus on your own aspirations and help bring about the change and growth you desire. It can take a long time to answer these thoughtfully, and you may not answer them as you first expect to, so take your time to be as truthful as you can and make sure to write all the answers down so you have time to reflect upon them.
How are feeling about the year ahead?

What is most important to you?

What has changed for you after the experiences of last year?

How do you feel differently?

What is your new perspective?

What was the most valuable lesson you learnt?

What do you want to change moving forward?

What do you want to achieve?

What is your main goal/aspiration?

How are you going to do it/get there/make it happen?

What actions can you now take to make your goal a reality? Write down as many action points as you feel are helpful and also the people that can help you achieve your goal

How do you now feel about the year ahead?
When reading all your thoughts you will hopefully start to see, and feel, a clearer vision of how you want 2021 and beyond to be, and critically what you don't want it to be.
There are so many questions we can ask ourselves to start to facilitate real change, but you have to be brave enough to answer them honestly and smart enough to ask them in the first place. I urge you all to give it a go.
Wishing you all a healthy, happy and successful 2021 ahead!