Posted on 23/11/2021 by Charlotte Frank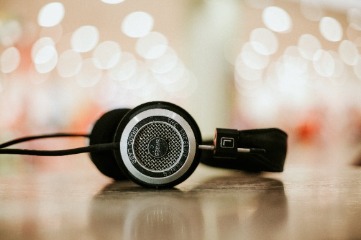 Executive assistants are always on the go and busy making things happen for other people, not to mention often being on call outside of core working hours. How then do they find time for themselves and their own pursuits?
Podcasts are one of the best ways to stay connected to a community of like-minded people, stay on top of industry news, learn tips and tricks, or keep skills fresh and relevant. They have grown in popularity over the past decade and even more so during the pandemic due to their accessibility and ability to allow the listener to multitask and tune in for bite-sized chunks at their convenience. Sounds perfect for anyone short on time as you can simply incorporate this activity into your daily commute or workout and listen on the go!
To make it even easier for you, we have done the research and curated a selection of podcasts specific to EAs for you to bookmark, follow, and start listening to in your own time.
REACH – A Podcast for Executive Assistants
REACH is designed for the ambitious and high-achieving EA who is striving to develop themselves and get ahead in their career. Each episode includes insightful content from a guest EA with a background in Fortune 500, Silicon Valley Venture Capital firms, Tech or Start-up companies. Notable episodes include tips on avoiding burnout, how to negotiate for more responsibility and expand on your job scope, and how to effectively support a "difficult" executive!
https://podcasts.apple.com/us/podcast/reach-a-podcast-for-executive-assistants/id1482859791
Being Indispensable
This podcast is created by an Executive Assistant, Australian Liz Van Vliet, for EAs who are interested in becoming irreplaceable to their boss. Liz shares real-life stories, practical advice, and interviews from both sides of the table – with indispensable executive assistants themselves and insights from business leaders on what they perceive to be invaluable traits in their assistants. There are over 140 episodes so take your pick!
https://podcasts.apple.com/us/podcast/being-indispensable/id1123438035
The Leader Assistant
Jeremy Burrows, longtime Executive Assistant, founder of GoBurrows.com, and author of #1 Amazon Best Seller 'The Leader Assistant: Four Pillars of a Confident, Game-Changing Assistant', shares inspirational content and guest interviews with C-suite EAs on this top-rated podcast. Learn more about what it takes to become a #LeaderAssistant from those at the top of their game, those who they support, and those responsible for coaching and sourcing them!
https://podcasts.apple.com/us/podcast/the-leader-assistant-podcast/id1458302887
The Assistants Together Podcast
This podcast is designed to bring assistants together through their shared experience and was launched during the pandemic. Henrietta Barker, the host, is a London based recruiter for administrative professionals and connects with EAs and industry leaders across the globe to bring you their stories of survival and success. Many platforms and resources are cited for those interested in upskilling themselves.
https://podcasts.apple.com/gb/podcast/the-assistants-together-podcast/id1488624619
The Assistant Room
Jess, the Founder of highly rated podcast, The Assistant Room, and former EA herself, shares behind the scenes content and secrets to the success of the UK's most successful Personal and Executive Assistants working at some of the leading names globally across different industries. Conversations include those working at American Express, Facebook, Egon Zehnder, and FTI Consulting amongst others.
https://podcasts.apple.com/gb/podcast/the-assistant-room/id1483208792
I hope all of the EA's in our network find these podcasts valuable and try incorporating a couple into your busy weeks. If you have any others to recommend or are an EA looking to discuss the current market or your next career move don't hesitate to reach out to myself on LinkedIn or at tk@charlottefrank.com