Posted on 3/07/2023 by Charlotte Frank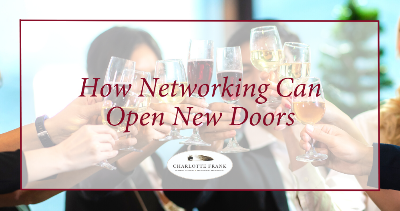 Sadly, due to all the restrictions in the last few years, we haven't been able to host any events at our wonderful Charlotte Frank offices. Happily, this recently changed! We were all very excited to be able to host a small gathering of candidates in our community, allowing them the chance to chat and share experiences, and allow us as a team to get to know them better.
As one of our initial meet ups, we kept the session small and attendee numbers limited. It was such a success and the connections forged so clearly needed and of value that we will be hosting these much more regularly from now on, and sharing the market intel and key takeaways following each event with you all on social media so be sure to followCharlotte Frank.
​It was a great reminder to us of how important it is to all get together and socialise. The opportunity to network with colleagues from a similar discipline means you can engage on a deeper level. For our team, it was great to learn more about everyone's history and stories, and gave a much wider perspective on their capabilities and character.
Through the conversations I had during the event, I realised that networking is truly an essential part for every one of the attendees professional careers, as it can open so many doors and build relationships further. Networking is a skill and involves establishing and maintaining relationships with different professionals within the industry which only grows your understanding of the market you work in. It allows you to stay informed of the latest insider news and industry developments, all of which is so important to be on top of when searching for a new role.
My top tips to keep in mind when networking are:
Be prepared, present yourself well and ensure you are ready to pitch yourself, first impressions count!

Keep your phone handy so you can connect with each other on LinkedIn or exchange business cards, helping to establish longer term relationships.

Have a couple of ice breaker questions in mind to get the conversation flowing.

Engaging in conversation and actively listening to others shows genuine interest and aims to build stronger relationships. Keep an open mind and be respectful of different individuals.

Note down any meaningful conversations, you want to remember any great tips you receive.

Follow up with your new connections post event this helps to keep them engaged and remember you and your work.
​Overall, networking is a fun and exciting way to meet new people and expand your professional circle. I am excited about attending more of our upcoming networking events and I'll be looking forward to seeing some of you at the next one! You can get in touch with me at wy@charlottefrank.com