Posted on 3/07/2023 by Helen Corke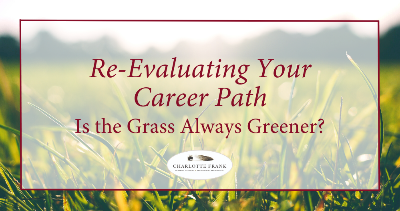 As July approaches and we enter the second half of 2023, it's hard to believe how fast this year has gone and how much has happened! Life seems to be running at its fastest pace ever, matched only by the expectations on us all to keep up with it.
​This new speed of life has not suited everyone, and for some it's been the trigger needed to make changes. There has been an obvious shift on how most perceive their lives, and how their careers must now align with their values, ethics, and priorities. We have witnessed so many clients and candidates re-evaluating their career paths. We often hear stories of people choosing to prioritise their mental health and well-being, over the demands of their jobs. Expectations are high on both sides, and the market is competitive, so candidate's skills need to be sharp, up to date and ticking all the required boxes for clients to hire. With all this going on in the background, it's no surprise that this year has been one of movement. Whether it be candidates changing roles to reduce their stress, or clients changing up staff to get the best and most competitive team, the running theme is change for the better.
When re-evaluating their career path, we are hearing people make considerations such as; who they work for, how they are made to feel in their job, what they are paid versus the sacrifice, if they do or do not have job security, a caring or difficult boss, kind and supportive or tricky colleagues - the list is goes on, but these factors are increasingly critical to a person's happiness, and a rightful focus on mental health and well-being has never been more important for both employers and employees.
​Few know this, but I started my corporate life when I helped a friend set up and run an online mental health business, back in 2002 in London (I am feeling my age as I write this!!). We teamed up to focus on the prevention of work-place mental health issues and ended up working with some of the biggest names in the financial services, as well as Oxford University and the UK Police. I look back now and recognise how forward thinking that was for the time, and how fortunate I was to have had that exposure and education on this vital topic. It's never been more important than now to be educated and aware of this subject.
Time has never been more precious in today's world, so where we decide to spend it, and with whom, is a hugely important decision, for both our clients and our candidates in equal measure. Your people are your power. They are worth investing in and protecting. With that in mind, it's important to remember that we are always in a stronger position to succeed, as a firm or an individual, with the right support behind us.
If you would like to carry on the conversation please contact me via hc@charlottefrank.com or LinkedIn, additonally if you feel as though its time to move on check out our latest roles here.